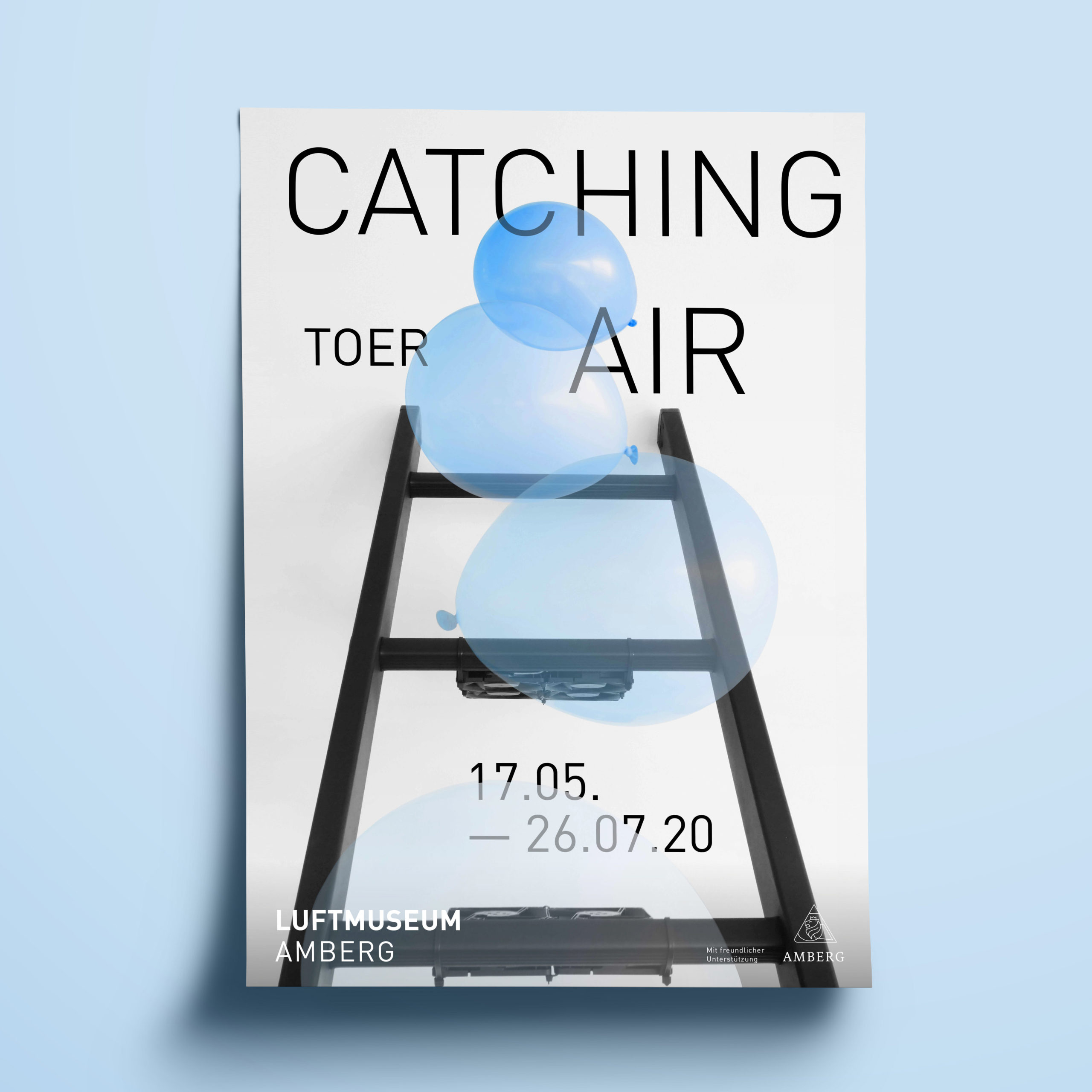 Air Museum
Luft Museum Amberg
Toer developed a solo show for the Air Museum in Amberg, Germany. For this exhibition we gave ourselves the freedom to play and expiriment with the medium air. The result are three different installations. "Highs and Lows", "Wading in air" and "Launching Lights". Each installation has its own character, but they all show the fun and the possibilities of the medium air. 
The exhibition will start in the week of May 17th.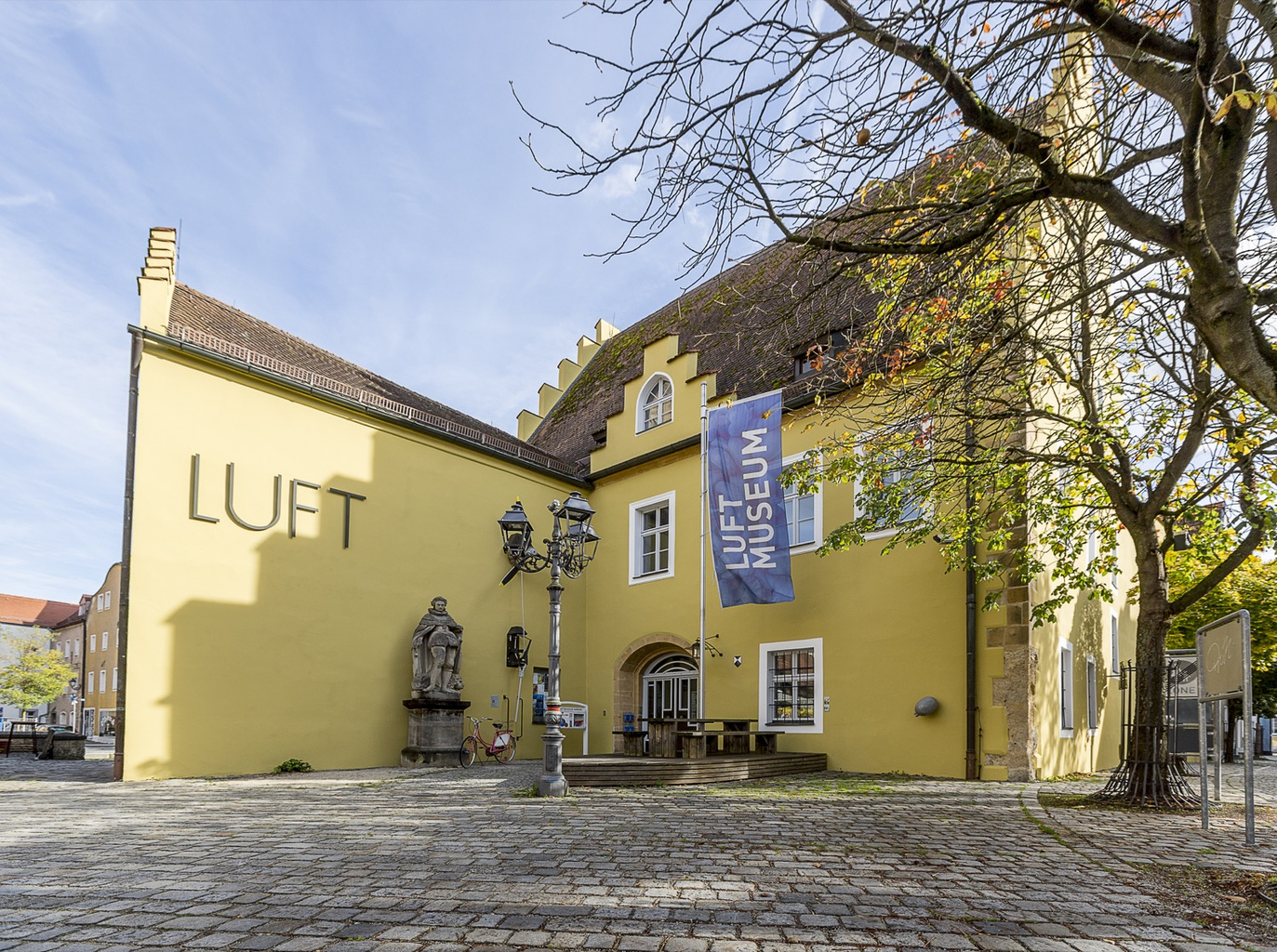 AIR MUSEUM Amberg
Art Architecture Design Technology
Luftmuseum e.V.
Eichenforstgässchen 12
D-92224 Air Art City Amberg
Tue-Fri 2.00 – 6.00 p.m.
Sat / Sun / Holidays 11.00 a.m. – 6.00 p.m.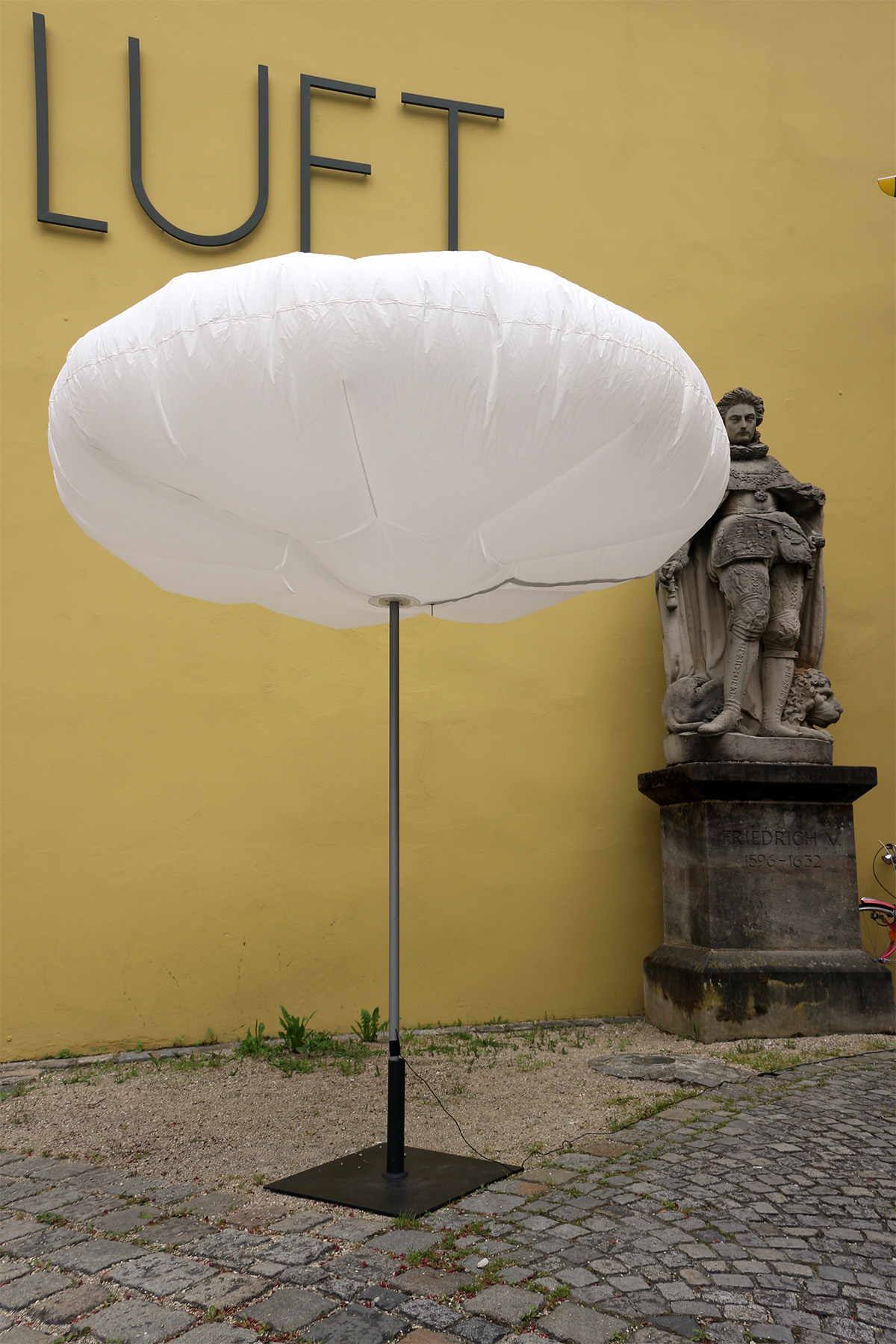 Highs and Lows
In "Highs and Lows" a balloon climbs (hoovers) up and down a ladder. As a metaphor for life: Keeping a balance while aiming higher.
Highs and Lows is a playful installation that displays the magical influence air can have on its surrounding. The invisible force can hold the balloon in one place and even guide it to the preferred location.
For more info about this project visit: https://studiotoer.com/highs-and-lows/
Launching Lights
We've been grasped by fireworks fireworks. Over the last years we've been exploring ways to recreate different aspects of this thrilling phenomenon. We discovered many beautiful and hopeful options. Launching Lights is surely one of our favorite interpretations of fireworks. The sudden appearance of the light, its direct fast movement and the sound of the rotating propellers all refer to the excitement of real fireworks. But it is even better. Launching Light doesn't burn out. It's interactive, and can shoot over and over. Moreover, it does not come with a lot of air pollution. Which was the main reason we started this research in the first place.
More information and images of the project will come soon.
Wading in Air
Wading in Air puts focus on the invisible movement of air. It translates its slow distribution into a play of light and audio. Rippling lines of light seem to float in mid-air. Their movement amplifies the displacements of air within the space. Through precise measurements, the audio composition is generated along with the movements of the waves of light. As the air stays in motion, the audio composition keeps on changing.
More information and images of the project will come soon.