For the MUDAM Museum in Luxembourg, Toer designed an autonomous sunshade. Under the glass ceiling of the Henry J. and Erna D. Leir Pavilion, above a wooden deck by Konstantin Grcic, hangs an artificial cloud. At the top a solar panel collects energy. The energy is used to inflate a series of balloons. In about two minutes the space is filled with a cloud. It provides a shade for the people in the pavilion.
The autonomous character of the project gives the installation a feeling of a living organism responding to its surrounding. This project brings liveliness to the space and at the same time protects you from the sun.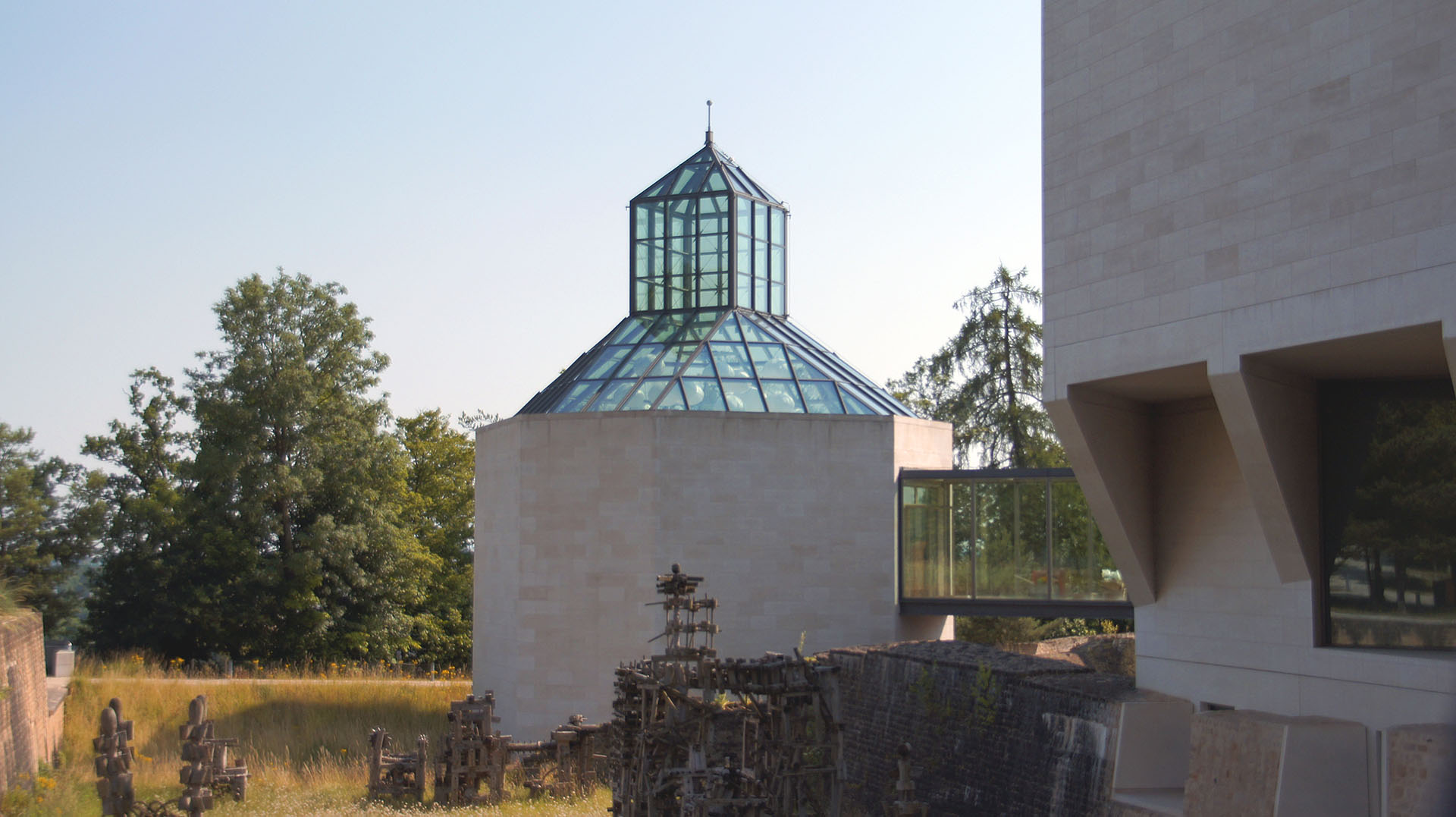 About MUDAM
from Mudam.lu : Mudam is the foremost museum dedicated to contemporary art in Luxembourg, and strives to be attentive to every discipline and open to the whole world. Its collection and programme reflect current artistic trends and appreciate the emergence of new artistic practices on a national and international scale.
About The building
from Mudam.lu : The building, by famous Sino-American architect Ieoh Ming Pei, is a marvellous dialogue between the natural and historical environment. Standing against the vestiges of Fort Thüngen, it follows the course of the former surrounding walls, and is rooted in the Park Dräi Eechelen (planned by landscapist, Michel Desvigne) which offers magnificent views onto the old town just a short walk from the European district of Kirchberg.
Set back from the building is a small octagonal construction – the Henry J. and Erna D. Leir Pavilion – linked by a transparent footbridge. This pavilion is surmounted by a glass-structure with a bell-turret and gives another view over the "Park Dräi Eechelen".