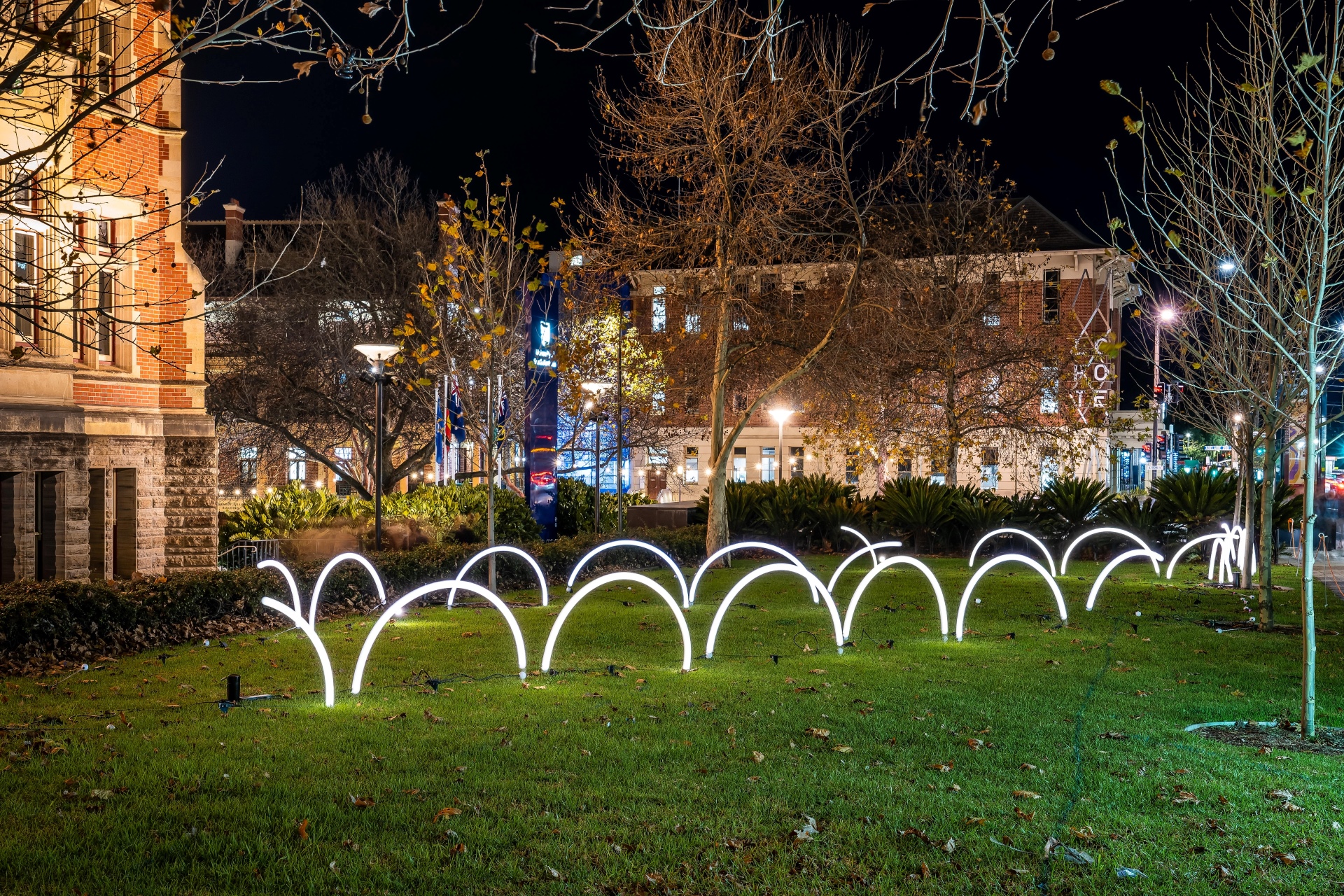 Bouncing Ideas was presented at Illuminate Adelaide, in Australia.
This project refers to a constant flow of ideas. It is an interpretation of continuous flows of ideas that surprise us and jump around.
For more information about the Bouncing Ideas project check the link
Pictures by Tyr Liang, Xplorer Studio.