The Cumulus Parasol is a solar powered parasol that inflates itself when the sun starts shining.
This artificial cumulus protects you from the sun. Whenever the sun comes out, this parasol inflates automatically to a cloud like shape using a solar panel at the top.
The Parasol inflates in about 20 seconds. The inflated Cumulus has a diameter of two meters. The cloud doesn't have a metal core structure. The curved shape of the inflated cloud is aerodynamic, allowing it to withstand windy weather. The nylon surface of the Cumulus is durable, lightweight, and strong.
Solar panels are positioned on top of the parasol. When it is sunny, these panels power a fan which inflates the body of the parasol. When the sun goes away the parasol deflates automatically. Also the parasol can be switched off using an additional switch which is integrated in the pole.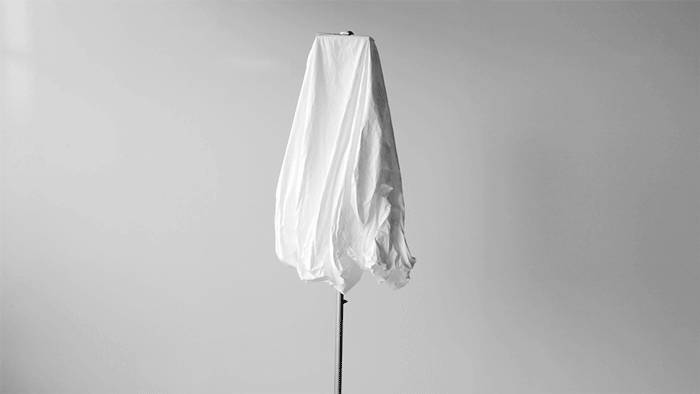 please contact us if you would like to have information about purchasing possibilities.